Overseas travel information
Overseas travel has become easily than domestic travel recently. Such as China and Taiwan and South Korea can travel cheaply. I would like to continue to disseminate information of overseas travel here.
The overseas travel which became easily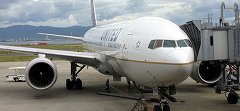 The aircraft is the high performance, improved safety has been achieved. Recently, there is the information that plane is safer than automobile.
Over the Silicon Valley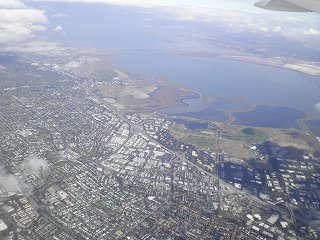 If you go to the United States from Japan by plane, because of the aircraft speed is about 1,000 km/h, the length of the night or daylight is shorten.
If leave Japan in evening, the night will be 5-6 hours. We can feel that the Earth is round.
View from the airplane is very interesting. Drinks and meals that come out in the airplane is one of the fun.
This photo is the sky view from Silicon Valley of San Francisco in California.
Look in the distance is the Dumbarton Bridge. We can see clearly tidal flats and shoreline and lake.